GlusterFS performance tuning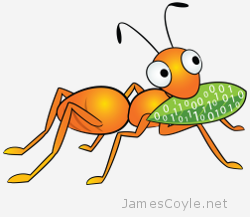 I have been using GlusterFS to provide file synchronisation over two networked servers. As soon as the first file was replicated between the two nodes I wanted to understand the time it took for the file to be available on the second node. I'll call this replication latency.
As discussed in my other blog posts, it is important to understand what the limitations are in the system without the GlusterFS layer. File system and network speed need to be understood so that we are not blaming high replication latency on GlusterFS when it's slow because of other factors.
The next thing to note is that replication latency is affected by the type of file you are transferring between nodes. Many small files will result in lower transfer speeds, whereas very large files will reach the highest speeds. This is because there is a large overhead with each file replicated with GlusterFS meaning the larger the file the more the overhead is reduced when compared to transferring the actual file.
With all performance tuning, there are no magic values for these which work on all systems. The defaults in GlusterFS are configured at install time to provide best performance over mixed workloads. To squeeze performance out of GlusterFS, use an understanding of the below parameters and how them may be used in your setup.
After making a change, be sure to restart all GlusterFS processes and begin benchmarking the new values.
GlusterFS specific
GlusterFS volumes can be configured with multiple settings. These can be set on a volume using the below command substituting [VOLUME] for the volume to alter, [OPTION]  for the parameter name and [PARAMETER] for the parameter value.
gluster volume set [VOLUME] [OPTION] [PARAMETER]
Example:
gluster volume set myvolume performance.cache-size 1GB
Or you can add the parameter to the glusterfs.vol config file.
vi /etc/glusterfs/glusterfs.vol
performance.write-behind-window-size – the size in bytes to use for the per file write behind buffer. Default: 1MB.
performance.cache-refresh-timeout – the time in seconds a cached data file will be kept until data revalidation occurs. Default: 1 second.
performance.cache-size – the size in bytes to use for the read cache. Default: 32MB.
cluster.stripe-block-size – the size in bytes of the unit that will be read from or written to on the GlusterFS volume. Smaller values are better for smaller files and larger sizes for larger files. Default: 128KB.
performance.io-thread-count – is the maximum number of threads used for IO. Higher numbers improve concurrent IO operations, providing your disks can keep up. Default: 16.
Other Notes
When mounting your storage for the GlusterFS later, make sure it is configured for the type of workload you have.
When mounting your GlusterFS storage from a remote server to your local server, be sure to dissable direct-io as this will enable the kernel read ahead and file system cache. This will be sensible for most workloads where caching of files is beneficial.
When mounting the GlusterFS volume over NFS use noatime and nodiratime to remove the timestamps over NFS.
I haven't been working with GlusterFS for long so I would be very interested in your thoughts on performance. Please leave a comment below.