Login to Proxmox web GUI
You can access the Proxmox web GUI from a web browser using the https protocol, your Proxmox server IP or hostname and the default port 8006 (https://[proxmox-server-ip]:8006).
Example: https://10.10.10.200:8006
If you are not sure of your Proxmox server IP, you can view the screen of your host server shortly after boot where your IP will be displayed.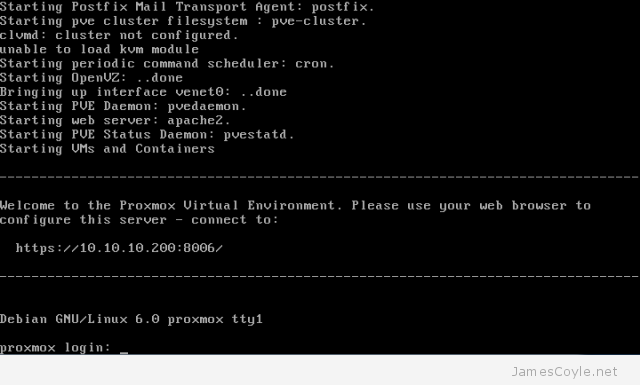 Enter root as the User name and the Password which you entered during the install.