Share GlusterFS volume to a single IP address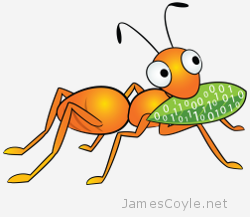 When you create a new GlusterFS Volume it is publicly available for any server on the network to read.
File servers do not generally have firewalls as they are hosted in a secure zone of a private network. Just because it's secure doesn't mean you should leave it wide open for anyone with access to connect to.
Using the auth.allow and auth.reject arguments in GlusterFS we can choose which IP addresses can access the volume. Access is provided at volume level, therefore you will need to alter access permissions on every new volume you create.
Run the below command on each server changing [VOLUME] to match the volume to be accessed and [IP ADDRESS] to be an IP address of the server which can connect to the current server.
gluster volume set [VOLUME] auth.allow [IP ADDRESS]
[IP ADDRESS] does not have to be a single IP address. You can also use an asterisk [*] as a wildcard, or multiple addresses separated by a comma [,]. The below example allows only servers with an IP address on the 10.1.1.x range, and 10.5.5.1 to access volume datastore.. All other servers will be denied access to the volume.
gluster volume set datastore auth.allow 10.1.1.*,10.5.5.1