Although installations of Proxmox usually go smoothly, sometimes you may have problems detecting storage arrays or other hardware. By default the installer doesn't give much away about any problems, so in the event of a problem you need to enable debugging.
To enable debugging, you will need to type debug at the installation boot menu.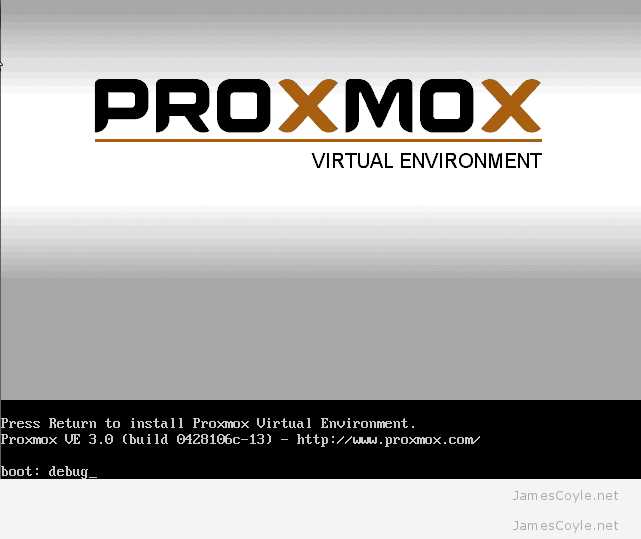 You can mix this with other arguments to over ride the defaults. See Advanced install settings for more information.
You will then be taken to a console where you can run any pre diagnostic commands. Press CTRL + D to continue the installation once you have finished with the terminal. If the installer errors, click Abort to return to a console.