Installing Docker on Ubuntu 14.04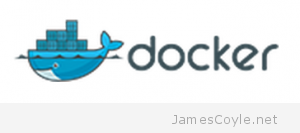 Docker is an up and coming virtualisation technology utilising Linux Containers (LXC) to provide a private and consistent working environment across all Docker installations. Docker aims to create portable templates which can be created and distributed to run on any Docker enabled host.
Docker works on a similar premise to OpenVZ and is therefore limited by the same constraints, such as only Linux guests can be created in Docker as each guest shares the hosts kernel. Installing Docker on Ubuntu couldn't be easier since version 14.04 of Ubuntu saw the Docker packages available through the standard Ubuntu repositories.
Install Docker using the apt-get command:
$ apt-get install docker.io
Check that the docker daemon has been started with the status argument, or start it with the start argument:
$ service docker.io status
$ service docker.io start
Create a symlink to the Docker executable so that the Docker documentation commands can be executed without changing the path. This is required because the Ubuntu package for Docker is installed to a different directory to the default Docker recommendation.
$ ln -sf /usr/bin/docker.io /usr/local/bin/docker
And that's all there is to it! You now have a working Docker environment. See my next blog post for Creating your first Docker container.
Quick Poll